Ayurvedic Medicine for Weight Loss to Get Slim & Fit Body
Weight loss is a big crusade for those who are suffering from obese or overweight issue. It is quite simple to tell that you can lose weight as you want but only the person knows the real know-how and the ground results. There are various ayurvedic medicines for weight loss but before using them, one should have the knowledge about its real impact.
Ayurveda is one of the ancient and trusted treatment method and yes, it has a direct impact on the overweight issue only if you use it as prescribed. People generally search the internet to know about different best Ayurvedic herbs for weight loss and use them themselves without consulting any specialist.
It is a bad tendency that the internet has given to people. Only an ayurvedic specialist can tell you whether the medicine would work on the issue or not because different herbs have a different impact on the body as per the different combinations of Doshas. The combination of three Doshas (Vata, Pitta, and Kapha) tells about a person`s body ability, behavior, body acceptability, and response.
People take Ayurveda as a home method. Yes, it was used as a home method in the time when things were pure and human blood was clean. When people didn't know about any other method and hadn`t tried any chemical formulations.
But today`s world is different. In today`s world of dust and chemicals, ayurvedic methods don't work like before. And when these home remedies don't work, they say that Ayurveda is useless. If you really want to know about the power of nature, then look for the existence of Ayurveda. Nothing could evolve for such a long period if it were useless.
The difference has come in the marketing and branding. Being an ancient approach, it is not projected like other over-hyped products. Ayurveda doesn't come with guarantees or money back offers. It only comes as a safe and soothing approach to treat even hardest and complex of diseases.
Having said so, instead of mentioning about different herbs and fruits, today we are mentioning about those ayurvedic medicines to reduce weight immediately that are researched by specialists and tested in labs to bring the most effective and balanced results. Kindly pay attention that we are not grading any medicine by number, every medicine has its specialties, effects, and results. We have mentioned only those medicines in the list that have a good reputation and recognition due to their results.
Himalaya AyurSlim weight loss capsules:-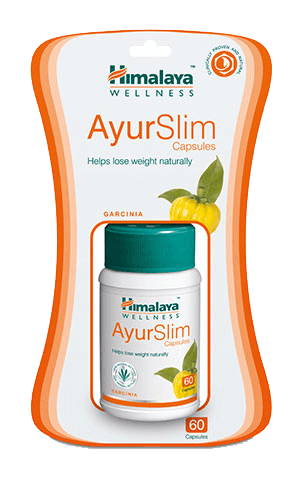 Himalaya is a renowned name in the world of natural and ayurvedic medicines. The company is very old and provides a long range of natural medicines. So far the Himalaya ayurvedic medicine for weight loss is concerned, the company has provided a good option by the name of AyurSlim capsule which is made of natural herbs only like Garcinia, Gymnema, Chebulic Myrobalan, Indian Bdellium, and Fenugreek. These herbs are known to balance various body activities and bring the optimum results in the form of weight loss.
The medicine is to be taken two times a day and the general course period ranges from 3-6 months. The pregnant women and people with hypersensitivity are not advised to opt for Himalaya AyurSlim weight loss course and the young children should consult the doctor first before deciding that they are too fat to reduce.
Hashmi Slime XL Capsule for Weight Loss:-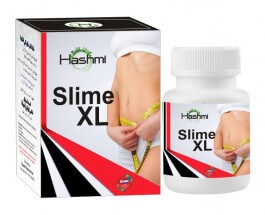 Hashmi Pharmacy is an old and reputed name in the world of Ayurvedic and natural medicines. The pharmacy not only formulates quality medicines but also provide complete prescription and consultation to the patients. It has made them a standalone name in the market. The pharmacy is working in the service of mankind since 1929 and has come a way ahead since then. All the herbal medicines in the pharmacy are made after deep R&D and tested on various parameters to ensure its quality and safety impact.
Slime XL capsule is made of 100% natural ingredients. It works on various aspects of the body that work to accumulate fat on the body. The ingredients of the medicine such as Matricaria Chamomilla, Terminalia Chebula, Acacia Arabica Wild, Coix Lachryma, Veteria Indica, Veronica Anthelmintica, etc. which work on different functions of body such as digestion, metabolism, lipid levels, fat utilization, colon management, immunity system improvement, maintaining energy levels, and overall balance of body functionality.
Slime XL weight loss capsule is completely safe from any kind of side effects and is known for its quick impact. The medicine comes in the form of tablets and is suggested to use with water. For complete info, kindly contact the specialists of the pharmacy to know the course better. Usually, the duration of the course is 3-4 months. No matter what the reason for your obesity is, Slime XL capsule is gonna help you curb your weight by regulating the body functions and will bring your body in shape again that would last for a long time. If you are a bit active and pro-caring, then you would not have any need to follow any weight loss treatment again. The medicine will ensure that your body naturally manages your food intake, body energy, and fat storage combination in an optimum manner.
Medisys Garcinia Plus Capsules:-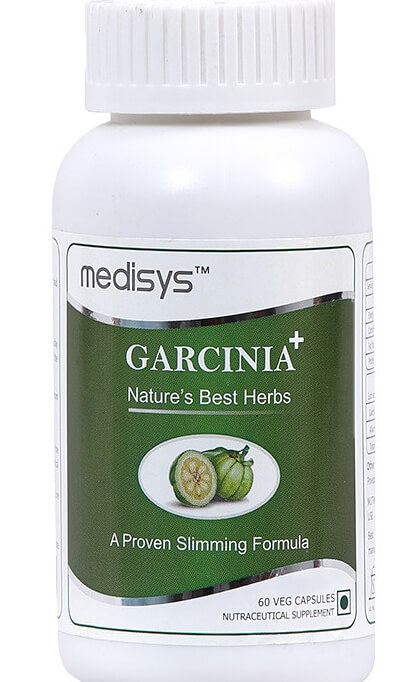 The product boasts of reducing weight, reducing bad cholesterol levels, and curbing the appetite. The medicine is made by Medisys which is an online health store and is gaining a name for its products. It comes in the form of capsules and is prescribed for 2 capsules a day. The company also claims that the product is free from any side-effects.
Organic India Weight Balance Medicine:-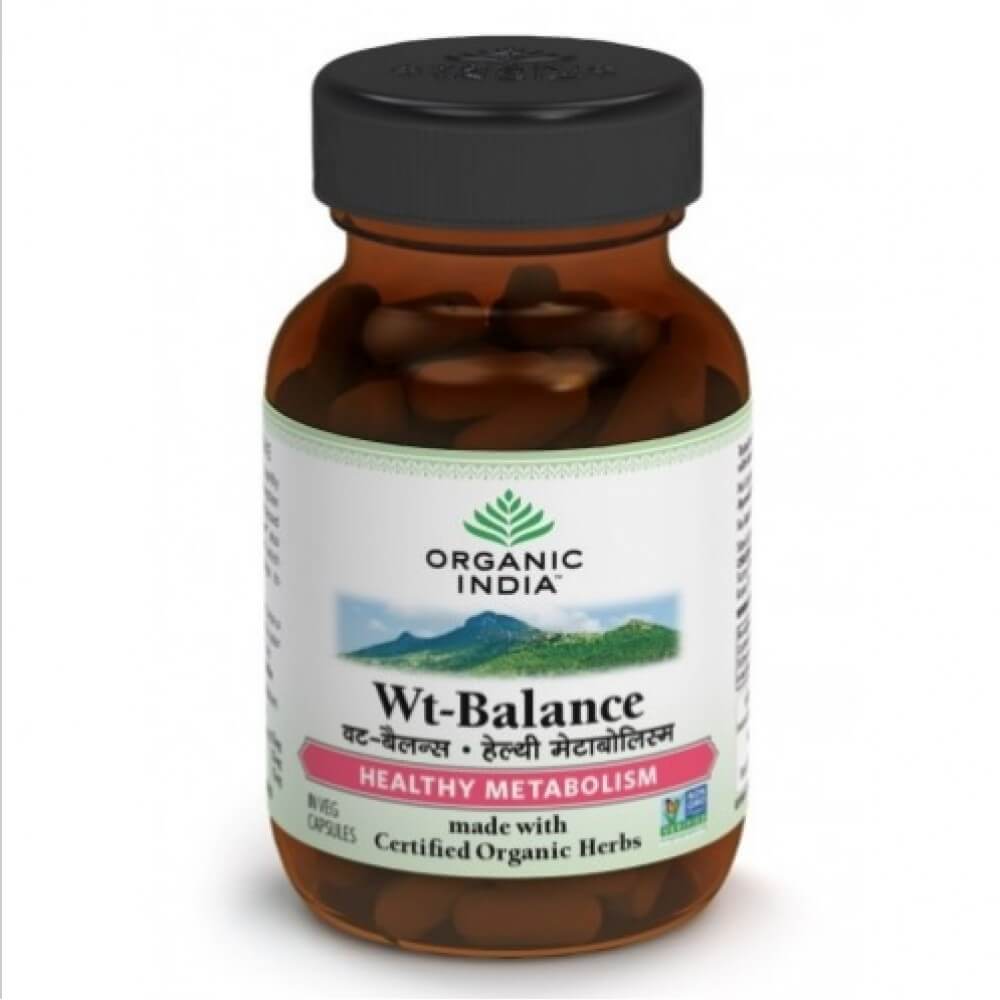 It is another ayurvedic medicine to reduce weight naturally. The medicine comes in the form of capsules and is taken as 2 capsules a day. The medicine is suggested to be taken with meals and drink a good amount of water afterward. It works to regulate metabolism, removes harmful toxins, and burns the stored fat.
Herbalife Nutritional Shake:-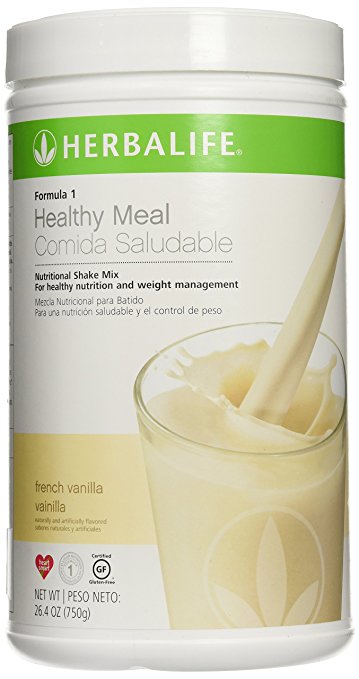 It is an innovative natural formulation by Herbalife. The product comes in the form of powder and is delicious. It can be mixed in water, juice or skimmed milk as per your preference and availability. The product is quite helpful in maintaining body energy and thus reduces the craving for repeated food consumption. The results for the product varies from person to person. You can take 3 tablespoons of this product in one glass of water or other liquid to gain the benefit.
Herbal Hills Capsules:-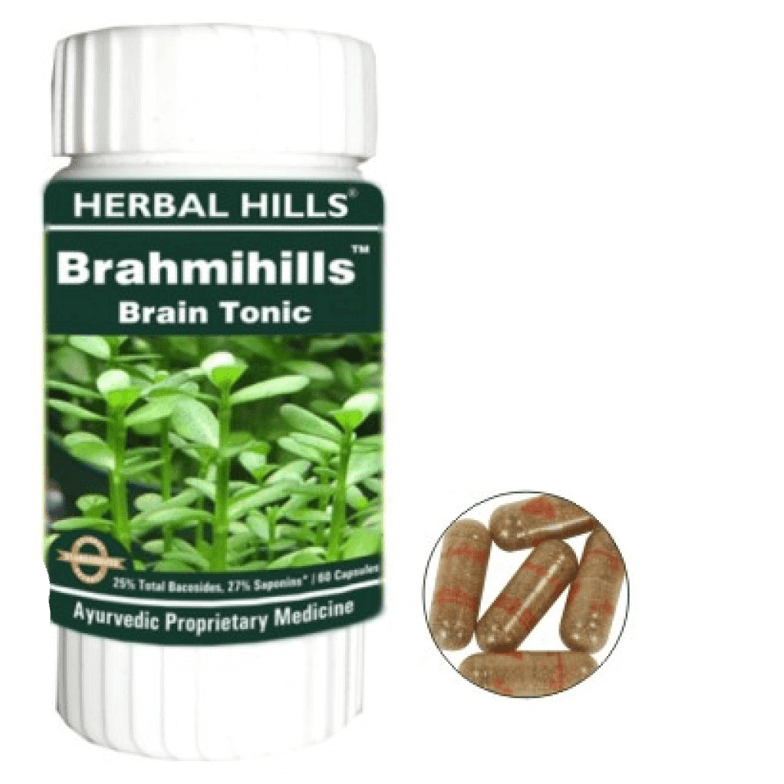 This medicine is also known for bringing weight loss impact on the body. The medicine is made by Herbal Hills and comes with the name of Garcinia Hills. Garcinia is one of the most popular natural ingredients used to help reduce weight. It helps in suppressing your appetite, increases calories burning, maintains lipid levels, and balances optimum balance in the body. The daily dosage of the capsule is suggested for 2 capsules a day, one in the morning and the other one in the night.
Baidyanath Medohar Guggulu:-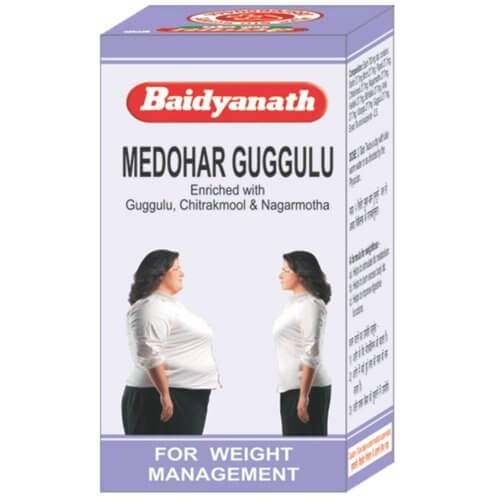 Baidyanath is also one of the prominent names in the world of ayurvedic medicines. It contains various natural herbs that are known to work on various factors of a body that decide body weight. Herbs like Sonth, Pippali, Mirch, Haritaki, Amla, Guggulu, Vidanga, Chitrakmool, Bibhitaka, etc. are some of the main ingredients of this product. The medicine comes in the form of capsules and can be taken with water. It helps in balancing metabolism function, improves the digestive system, and burns excess body fat.
Dabur Triphala Churna for Weight Loss:-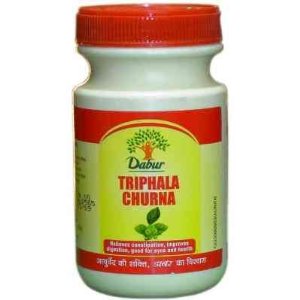 Dabur is also present in the market with their ayurvedic medicine for weight loss. This medicine includes ingredients such as embelia ribes, terminalia chebula, and terminalia bellarica, which are helpful in managing colon and proper use of stored fat. The medicine comes in the form of churna and can be taken with one glass of water or honey after meals.
Patanjali Ayurvedic Medicine for Weight Loss:-
For Ayurvedic medicine, for weight loss, Patanjali is also a good name. Patanjali has become quite a big name in the world of Ayurvedic medicines in a very short period. The basic reason behind it is its marketing approach and projection of only herbal products and ingredients in its products. It is also said that Patanjali medicines set the market trend to develop the treatments using natural herbs only. Before that, big companies didn't use to follow whole natural products.
So far the ayurvedic medicine for weight loss is concerned, Patanjali has given 4 different products to tackle an Overweight issue which is mentioned below;
Divya Medohar Vati:-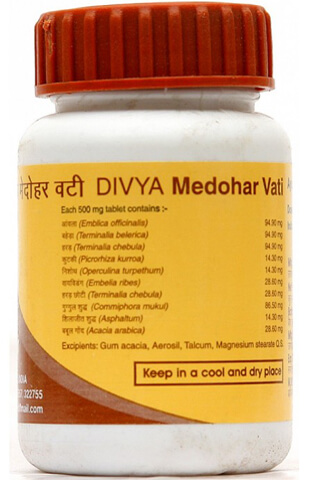 It is the most recommended medicine of Patanjali pharmacy. This medicine contains some precious and powerful herbs such as Shilajeet, Babul Gond, Harad, Baheda, Shidha Guggul, Nishoth, Amla, Viavidang, etc. These herbs not only have the capability to reduce weight but also boost the body power to increase body energy levels and immunity power. It helps in reducing the weight without affecting the body energy. The medicine is perfectly formulated to ensure the quick and powerful impact. It comes in the form of tablets. The medicine works to balance the combination of three doshas and thus helps in shaping the body shape naturally.
Divya Peya Herbal Tea:-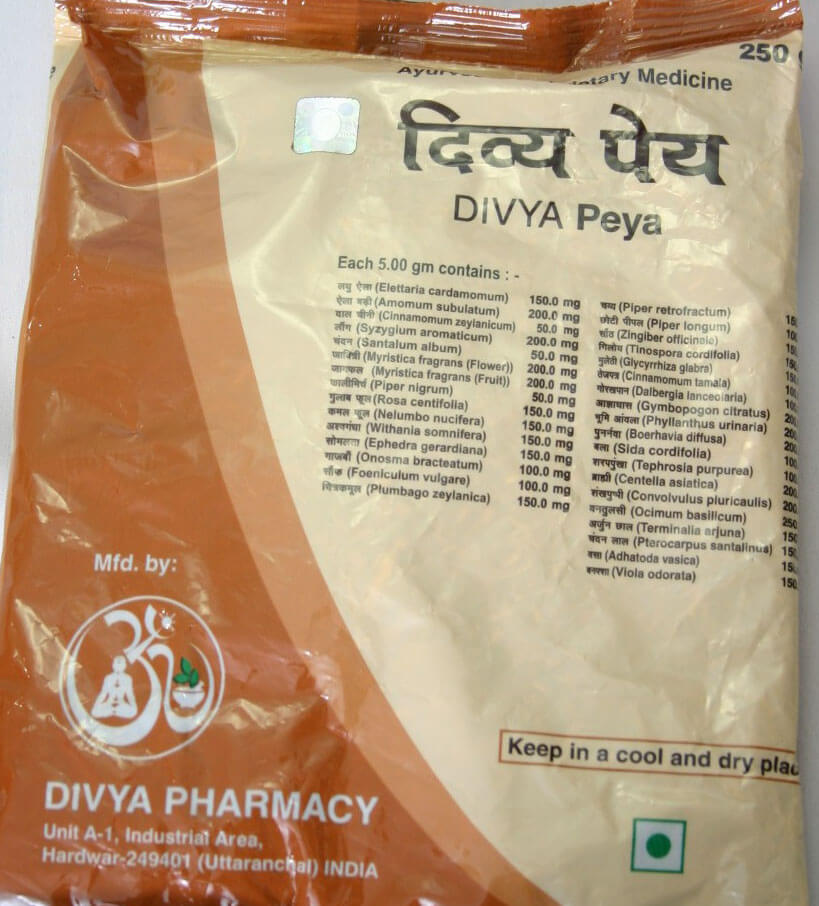 Divya Peya herbal tea is the second product of Patanjali to reduce weight naturally. It comes in the form of tea so and is an interesting method for those who hesitate in swallowing pills. Besides, the tea mixes with the blood easily and brings quick effect on the metabolism function. The tea is completely safe from side effects and you can opt for this tea instead of regular tea as it would fulfill your daily need of tea while bringing the benefits of natural resources. It lowers down cholesterol, burns fat molecules, cures digestive irregularities and balances metabolic rate.
Patanjali Aloe Vera Juice:-

Though aloe vera is not scientifically proven for weight loss, in practical results, it shows some positive changes in the body digestive functions and fat burning. Patanjali has, in addition, enhanced the aloe-vera juice to bring safe and optimum results. It contains Vitamin A, B, C and E. The product does not contain any chemical or other ingredients. The juice is made with water, vitamins, and minerals. You can use it for fat reduction, skin nourishment, and better digestion.
Patanjali Triphala Guggul:-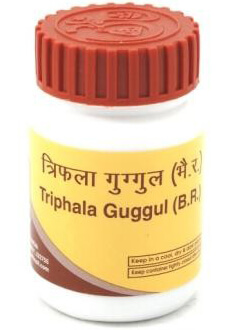 This product is also made of completely natural ingredients. Triphala and Guggulu are basic herbs and are known for their natural impact on the body to regulate digestion function. When the digestion is working better, the body would regulate the energy better. So, it works to control high blood sugar, reduces cholesterol levels, and betters digestion function.
Dabur Honey for Weight Loss:-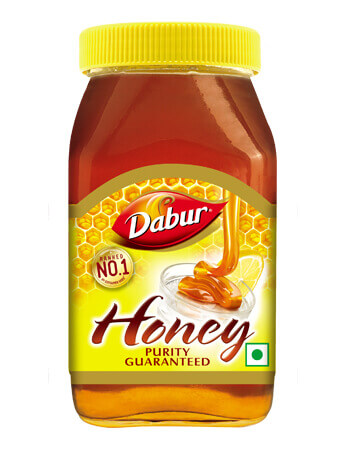 The benefits of honey are widely known. It is one of those few natural herbs that have multiple impacts on the body. If the pure honey can be obtained, it can help in increasing the weight or reducing the weight. Dabur provides a good quality honey which can be used in various objectives. To reduce weight using honey, you have to take two teaspoons of honey with one glass of warm water in the morning to help burn stored fat. It increases metabolism which works to reduce weight by utilizing stored fat.
Ayurvedic Treatments Need Care and Self-efforts:-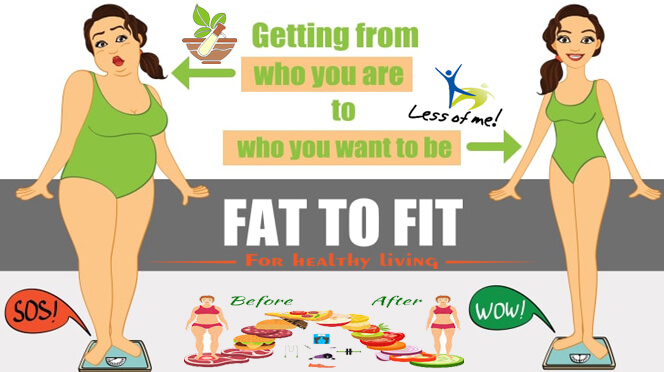 Ayurvedic treatments are the treatment of nature. If you are following any ayurvedic product then you should know that these methods don't work alone. You will have a need to balance other life activities in order to gain from Ayurvedic treatments. The reason behind this is the simple fact that your body is a biochemical machinery which can be maintained when you care for its requirements and its usage.
Ayurvedic medicines work in the body naturally and so it needs additional care which helps to heal the body quickly. Overweight is not the problem of over-eating alone. It includes several other issues with it which generally people ignore. And so your body fat accumulation does not decrease even if you cut in your diet.
Remember these points if you want to gain quick results with your Ayurvedic medicine for weight loss :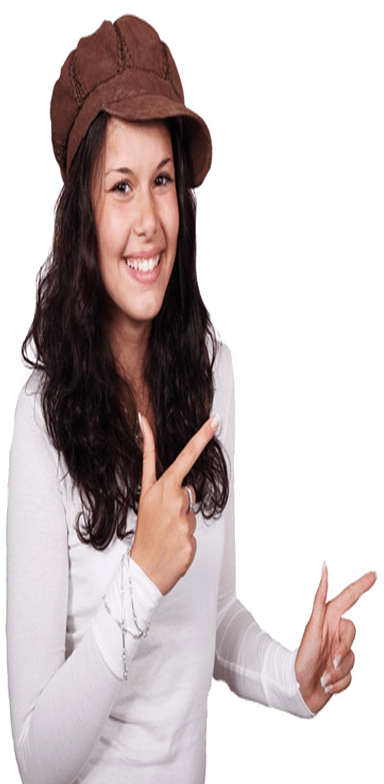 ➺ Eat Healthy and avoid Snacks
➺ Reduce Sugar and Starch rich foods from your menu
➺ Eat patiently and chew more
➺ Drink tea or coffee as it stimulates metabolism
➺ Drink water before lunch, it burns fat
➺ Exercise 5 days a week
➺ Quit Alcohol and Smoking
➺ Don't do dieting
The above medicines are mentioned for informational purpose. Readers are advised to first consult the specialists for proper check-up and diagnosis to get the suitable treatment.