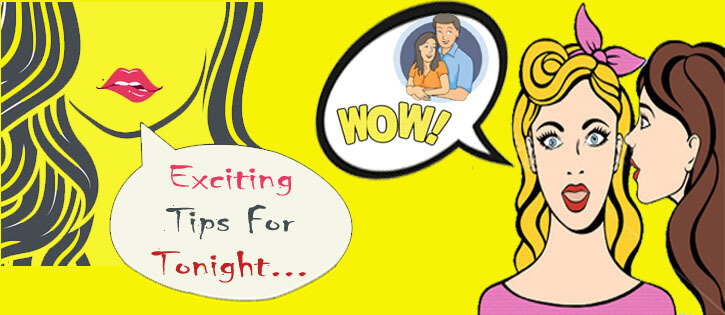 20 Ways To Oomph Your Sexual Relation Tonight
It takes trust, respect, and love to be in a relationship with someone. A relationship in itself is a word that sums up many aspects of two people being together. Sexual relation is something that seals the bond and elevates the love amongst the couples up to next level. Every person does go through a point where they need some extra excitement in their relationship. Daily missionary drill is something that has made them bore and they long for a thrill that once used to be there. That does not mean that your relationship is becoming dull and love have vanished between both of you. It is okay to wish for a bit extra in life.
These 20 ways will tell you how to make your sexual experience memorable each day. Try out these methods to add up some spice to your routine boring experience and drive each other crazy. Following are some of the tip and tricks for better sexual experience tonight:-
1. Focus on Smell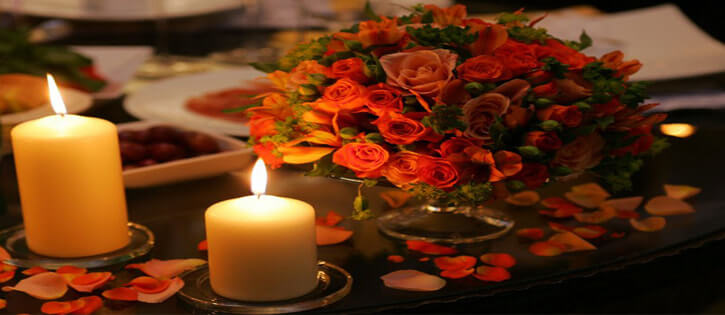 Hands and eyes are believed to turn on the people most of the time but the importance of nose in turning on cannot be neglected at all. A research done by Smell and Taste Treatment and Research Foundation has concluded that the licorice, cucumber and baby powder increases the flow of blood in the vagina by up to 13 %. Other things like lavender scents and pumpkin pie are also believed to turn women on. Before starting tonight, manage to fill your bedroom with one of this aroma. You can light a scented candle for this. You cannot imagine what wonders these things can do to ignite the sexual relation.
2. Change the Places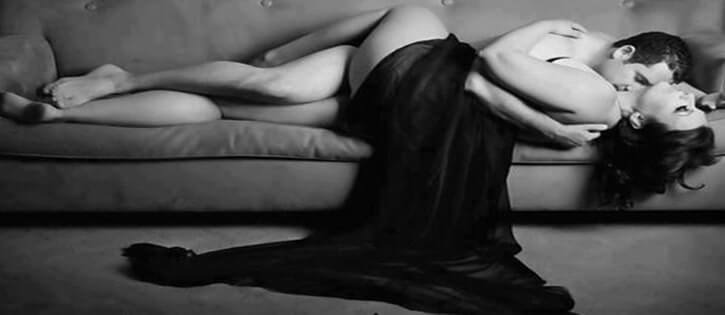 Trying out places other than the bed is so much fun. When things get hot and heavy on the couch don't wait for the climax to happen in the bedroom. Instead, use the cushions on the couch, tabletop or any other comfortable place. There is something so mesmerizing not making it to the bed because you want each other right there, right then. This gives an everlasting experience of thrill and excitement.
3. Use Lubricants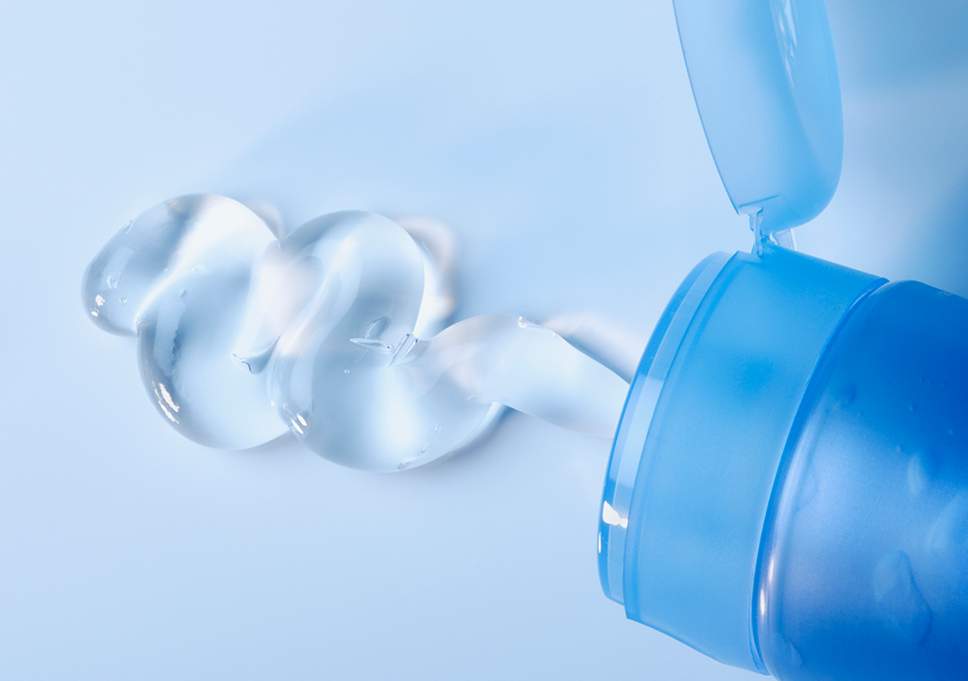 Lubricants are something that avoids the friction between the penis and vagina during sexual activity. Sometimes even when you've taken your time to reach the point of arousal and still feel too dry to enjoy sex to the fullest. Never feel embarrassed to use lubricants as even your man wouldn't mind after seeing how good he is making you feel.
4. Massage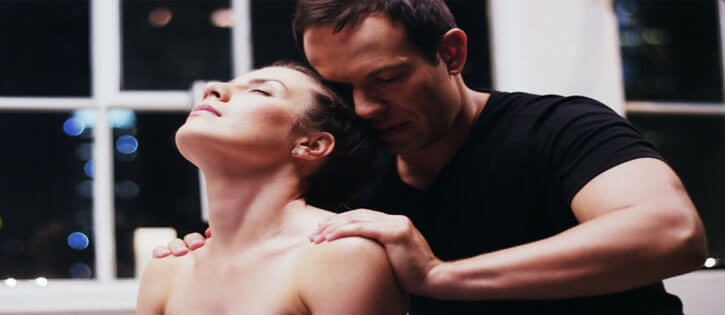 Start with massage. Ask your man to rub your neck and let him massage your shoulders making his way down your back. Now make him reach to your side by the time he will reach your sensual and the most erogenous zones you will be ignited. The urge will be increased and you will be ready to go and enjoy the most after this massage session.
5. Slow Down the Process of Love-making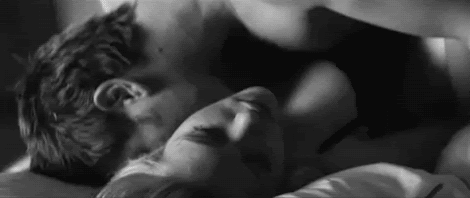 Slow down your process of love – making this will raise the excitement amongst both of you. Do not rush up to the climax making it boring and instant. People generally make it a routine of hurrying up to reach the climax and finish it off. This makes sex boring and the entire thrill that would be there otherwise vanishes. In order to make your sex last longer, keep in mind to give time for first exploring each other's body. Kisses should be done more, focusing on the erogenous parts of each other's body. This will not only help you in lasting longer in bed but will revive and deepen your relationship.
6. Add a Pillow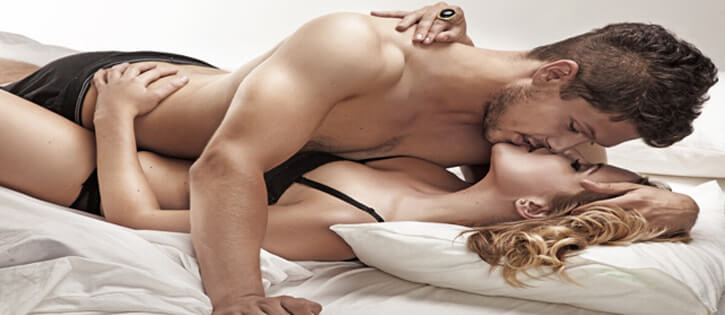 Place a pillow beneath your butts or under your back. Using a pillow or a cushion helps in changing the angle. This simple step gives you the easiest and the most happening penetration. This pillow secret is something that very few knows but its effectiveness is beyond the imagination. This helps you to attain a very sensual and enjoyable experience of sex.
7. Kissing During Orgasm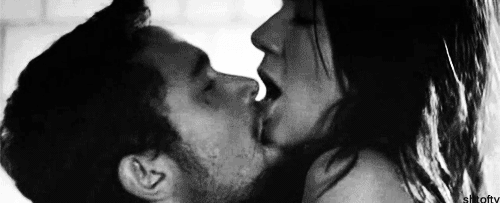 Kissing in itself gives so much pleasure but kissing during orgasm is totally a different affair that profound the process of sex completely. A girl reaching orgasm is not a usual thing but when this happens to kiss at that moment just sparks the emotions and taking you higher on your desires. It's almost like sharing an orgasm. It is totally a different experience that lets both of you want even more of each other.
8. Surprise Your Man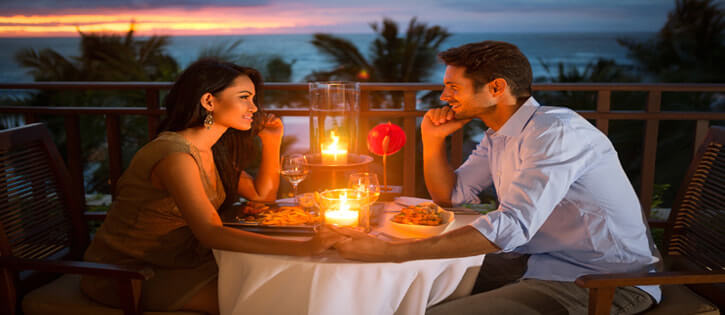 To build up a sensual experience at night plan a surprise for your man. Dress up in the dress that he gifted you and you can surprise him by arranging a candlelight dinner at home. Cook his favorite meal and set up everything according to his desire. This special arrangement will give you the first step for the best of experience in bed.
9. Bedtime Surprise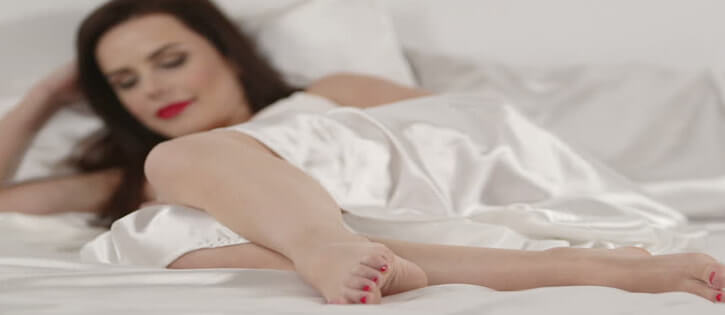 Surprises can also be given even in bed. Just keep aside your pajamas and t-shirt and let your body just feel the silky linens. When your man will enter the bed and find you in this way under the sheets his excitement will reach the next level. Such surprises instantly lift up the urge of lovemaking between both the partners and makes the moment very pleasurable.
10. Reveal Your Fantasies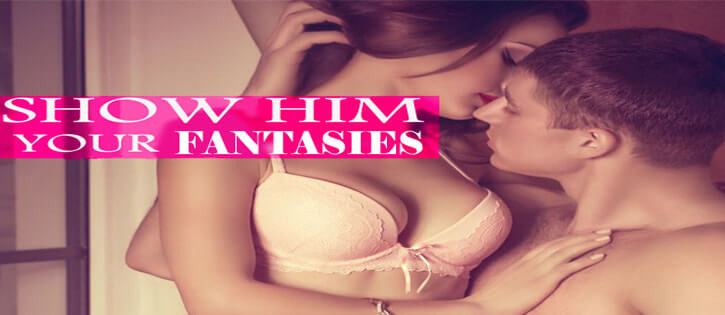 Everyone has some fantasies that they keep to themselves. For adding some oomph to your sexual relation tonight you must share your secret sexual fantasies with your partner. Describe him in detail what your fantasy is all about. This helps you in opening up with your partner. This builds up intimacy and helps your fantasy to become a reality, up to some extent.
11. Sexting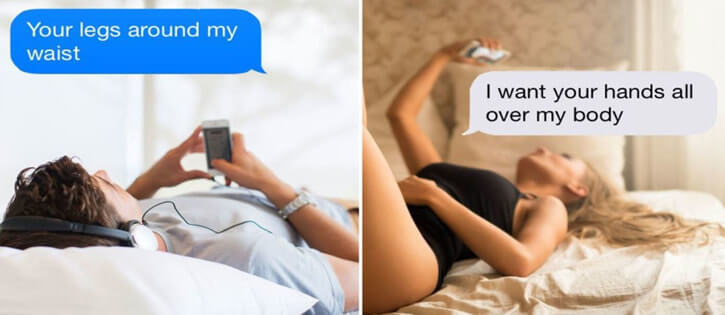 With the development of technology, people have started using it for different purposes. Sexting is the new way of texting your partner. In this couples text each other about sex. Tell your man that you want to have sex tonight through text. Being at work he would be thinking of it all day. An anticipation of what is going to happen makes the actual event so much more thrilling and exciting and when he is at home he could not resist making it to bed.
12. Talk Dirty to Each Other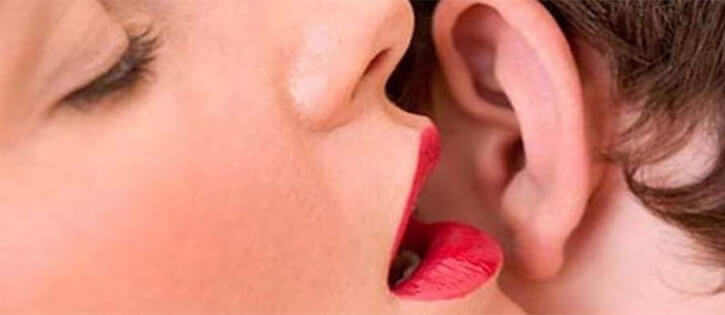 when you are together and just want a kick start for your night then talking dirty to each other is the best option to start off with. Tell him where you want to be touched or what you desire for tonight in bed. Simple phrases like "harder", "deeper" and "more" can do a great job for thrilling experience tonight.
13. Social Media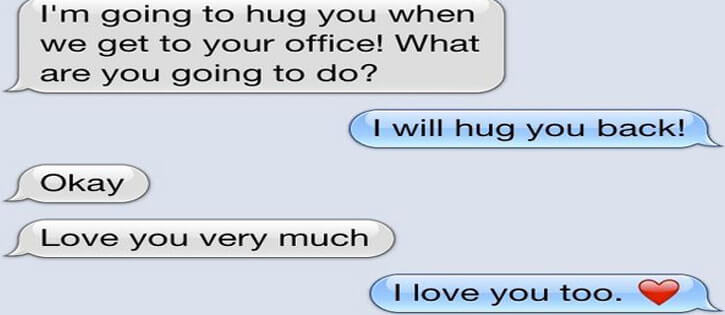 Using social media is also a great idea. Send him some flirty and sweet messages on Facebook or simply post it on his timeline or you can use any other social media platform. Giving compliments to each other In public will make you feel more about each other and will make you feel aroused. It will also heighten up the buildup for when you see each other at night, at the end of the day.
14. Make out love as if it is your first night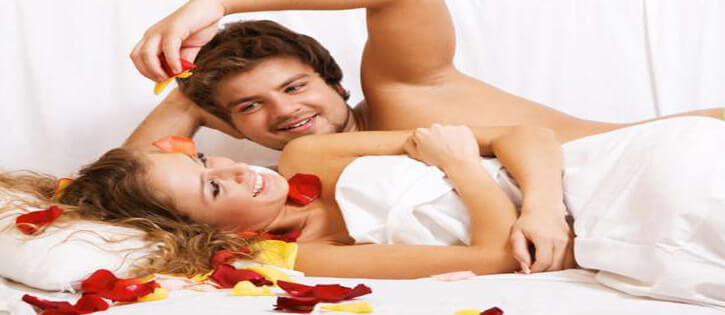 Bring yourself back to the time when you were in the state of nervous anticipation. Give more time to foreplay, kiss passionately and try on taming your desires. Just focus on each other forgetting about anything else and drown in the cozy presence of each other.
15. Pillow Talks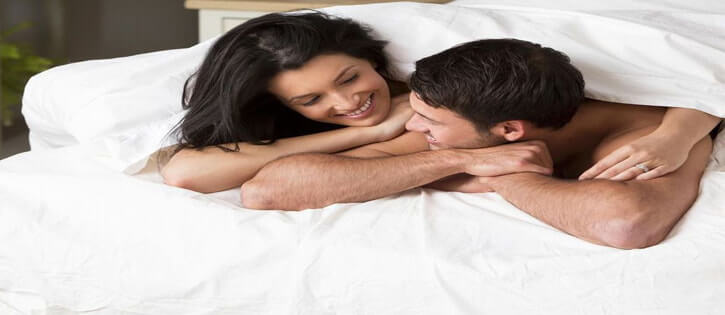 The fun of sex lies in talking about it. Talk about sex the preceding morning about how you felt and what more should be done increase the quotient of fun. Providing something to look forward throughout the day is going to make lovemaking much more exciting.
16. Lingerie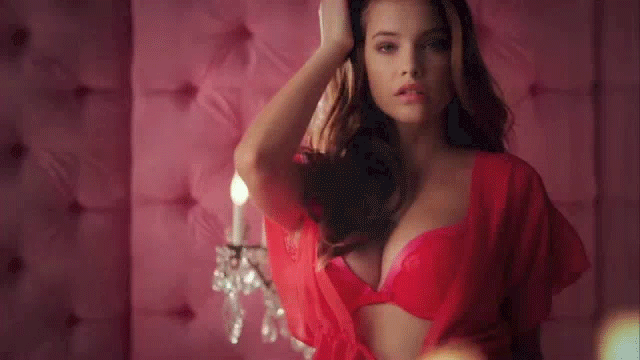 When you wish for a memorable pleasure tonight, lingerie is the key to it. Lingerie is the one that is responsible for the longer duration of foreplay. It helps in raising the excitement level even if it remains there only for a few seconds and then it is tossed on the floor. Lying unnoticed on the floor does not mean that this element can be ignored. Adding on lingerie is the best option to spark off the love between both of you.
17. Aphrodisiac Foods

Aphrodisiac foods are the one that are responsible for stimulating the sexual desires of the person. Foods such as dark chocolates, chilies, strawberries, oysters, watermelon and avocados are wonder foods as they boost sexual desires naturally without any harm. Planning for a memorable pleasure tonight calls for dinner that is full of aphrodisiac foods. This will pump up the sexual desires and increase the urge for bedtime fun naturally.
18. Try Something New Together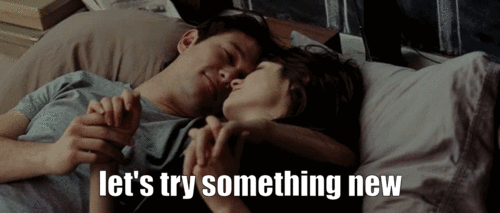 Whether it is trying new sex positions or exploring new places for lovemaking, both of you should try being each other's first at trying these things. Experiencing something "first" with the one you love and trust is so much thrilling and hot.
19. Adjust Your Surroundings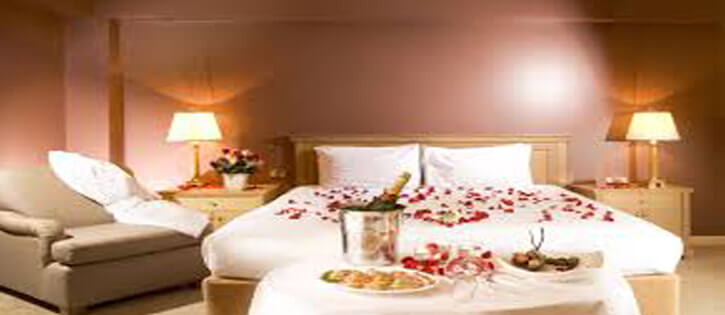 Sometimes people are so tired and not at all in the mood for being physical. Changing your surroundings automatically lit up the mood and set up a cuddly and cozy environment. Changes like dimming the light, lighting up the candles, playing slow romantic music and putting on the lingerie can make a huge difference. By doing such things you feel so different and your mood gets uplifted instantly.
20. Watch Porn Together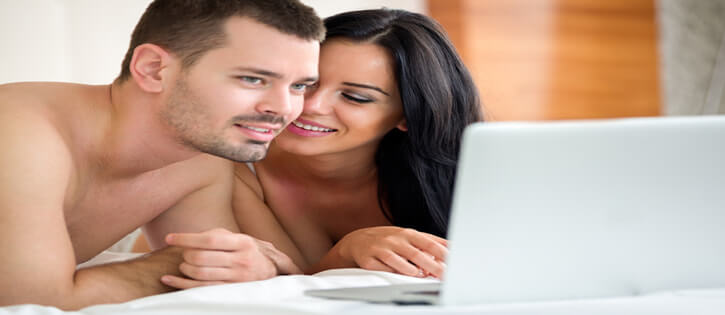 It must be very awkward initially but it will be comfortable a little later. Watching porn turns the couple on instantly and makes them encounter the best of the experience.